The Vision Behind The App:
We know the value of connecting; we are aware that connecting with like-minded individuals is immensely important to the human experience, and so, we designed Jist. An app with an intrinsically simple and user-friendly interface that would allow the users to pin their interests on the profile and receive relevant posts from other users of the application. Our app will allow people to construct meaningful posts regarding social issues and ongoing events. Along with that, individuals will also be able to post about their travels and things that may be of interest in recent global events. That is not all though; people will also be able to publish media content to their profiles and post anonymously for other users to view publicly. So, download Jist and start connecting with like-minded people.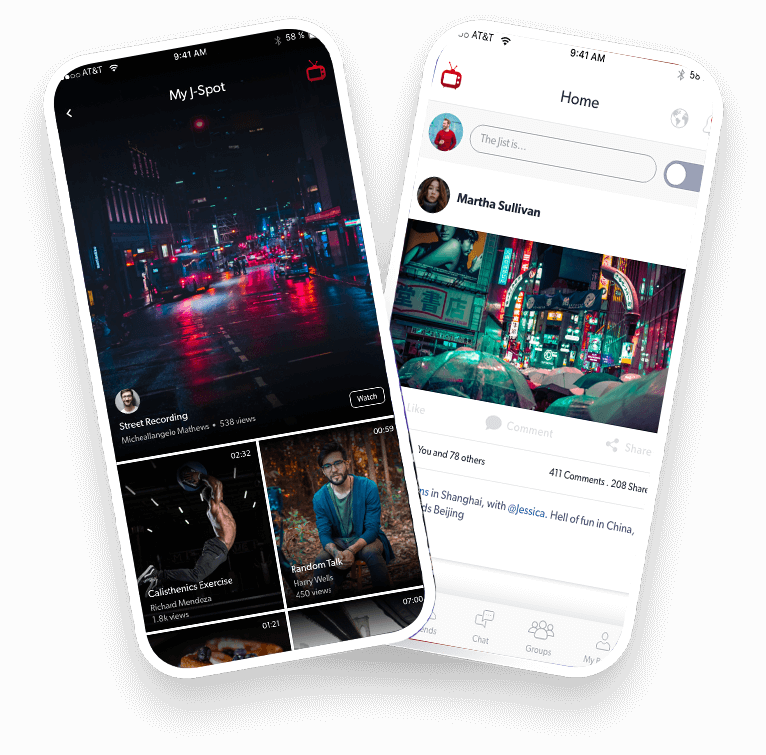 Share Your
Videos with the World:
Express yourself through the art of video-making. Share with your friends and followers all the amazing places you visit by going live, shooting a small video, or pinning a meaningful video on your home page.
Watch Jist TV
Entertainment that never ends. With Jist Tv, you will be guaranteed not to be bored; our diverse genre of topics ranging from sailing to the latest news is sure to keep you interested for hours on end.

Liven Up Your Home page
Liven up your home page by pinning your opinions and ideas on the home page. Tell people who you are and what you believe in by uploading thought-provoking posts.
Create Your Perfect Post
Brighten your feed with vibrant posts about your travels, food, and the latest movie you've watched. Or pin your thoughts about social issues and ongoing worldly events that matter to you.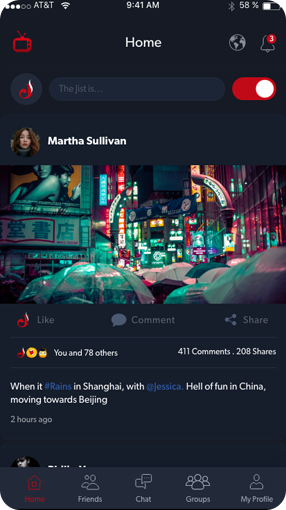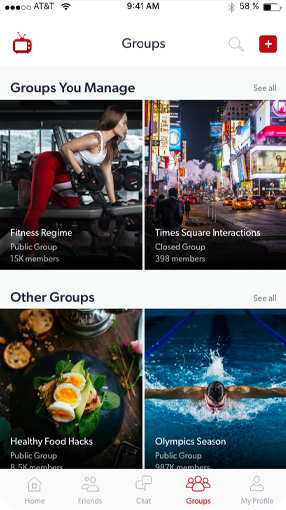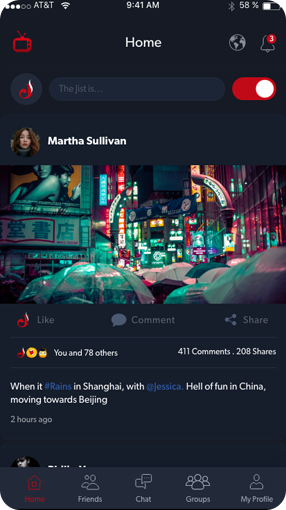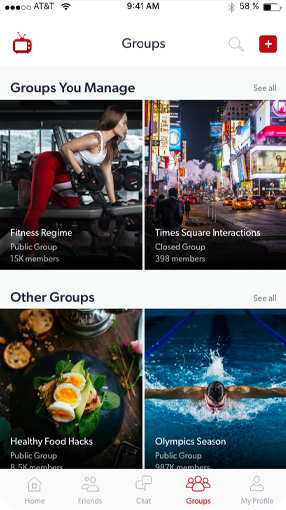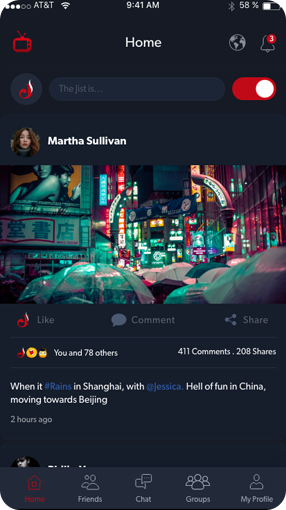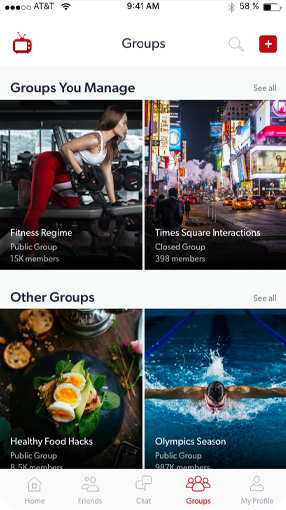 Converse With Your People
Experience that our messenger is secure and safe. Converse with like-minded individuals
about your travels and the social issues you are passionate about without hesitation.

Leave a
Comment
Give your two cents and present your point of view in post comments. Utilize our comment section to the fullest by sharing opposing or concurring views on your friend's posts.

Blocked
Users
Connect with only the ones you feel comfortable with. Our Block User feature lets you effectively keep all the unwanted messages and people away from your profile.

Build
Your Group
We know the importance of being among those who understand you. With our "create a group" feature, you will be able to gather people who are ardent about the same things that intrigue you.

Illuminate
Your Interests
Add to your interest and watch the magic happen. Our focused approach to providing you with only the most relevant posts is based on the interests you add. We ensure you don't see any unnecessary posts in your feed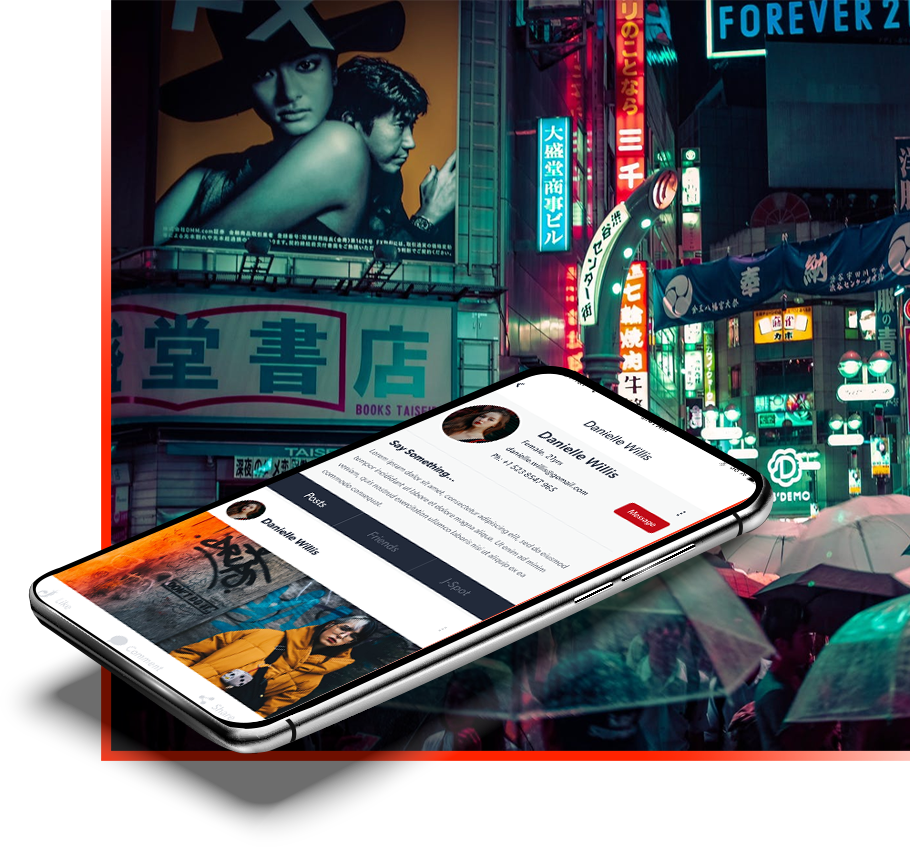 The Highlights
Experience that our messenger is secure and safe.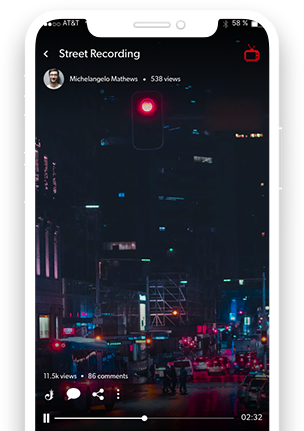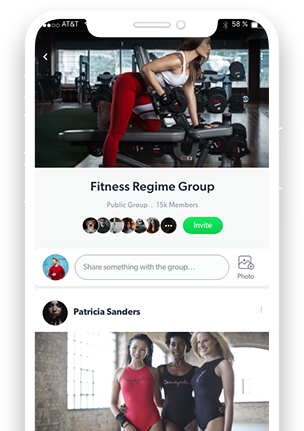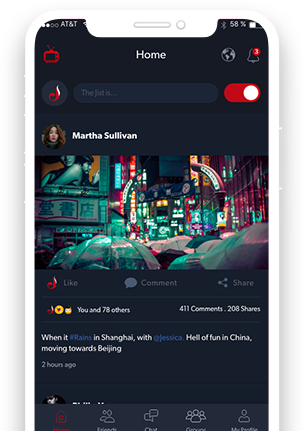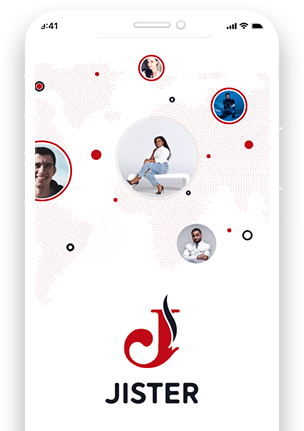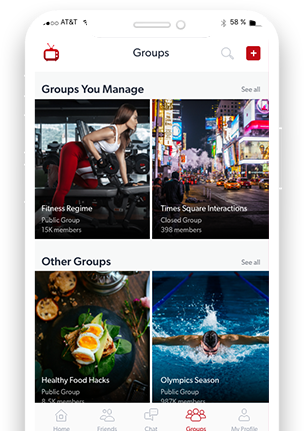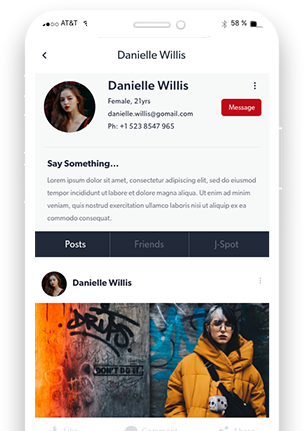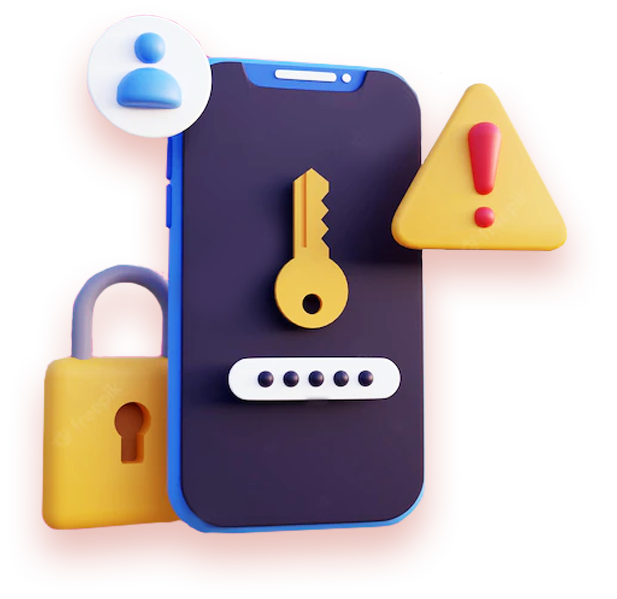 Feel Secure with
Our Anonymity Switch
Anonymity in today's day and age is immensely important, hence, we have built a toggle switch for activating anonymity with regard to posts, comments, and messages. In the case of messages, users will be able to send anonymous messages to their friends as well, other users will see an option for accepting and declining.