Project Goal
JumpLog is a mobile application developed for the Android and iOS platforms. The app is designed to help our military paratroopers log information about their high-altitude jumps. The application includes a jump log form, which users can fill and save within the application.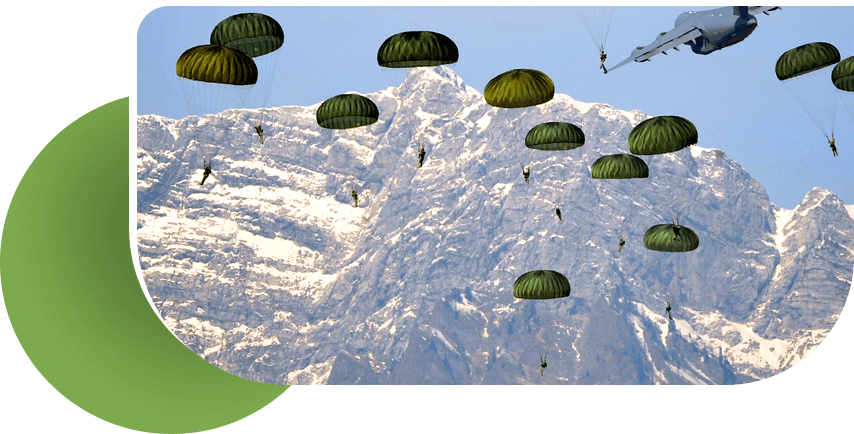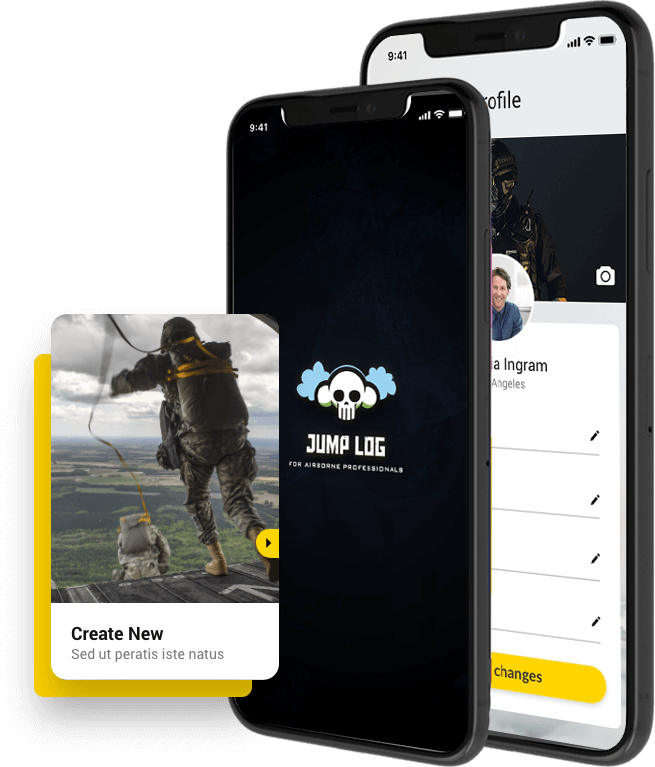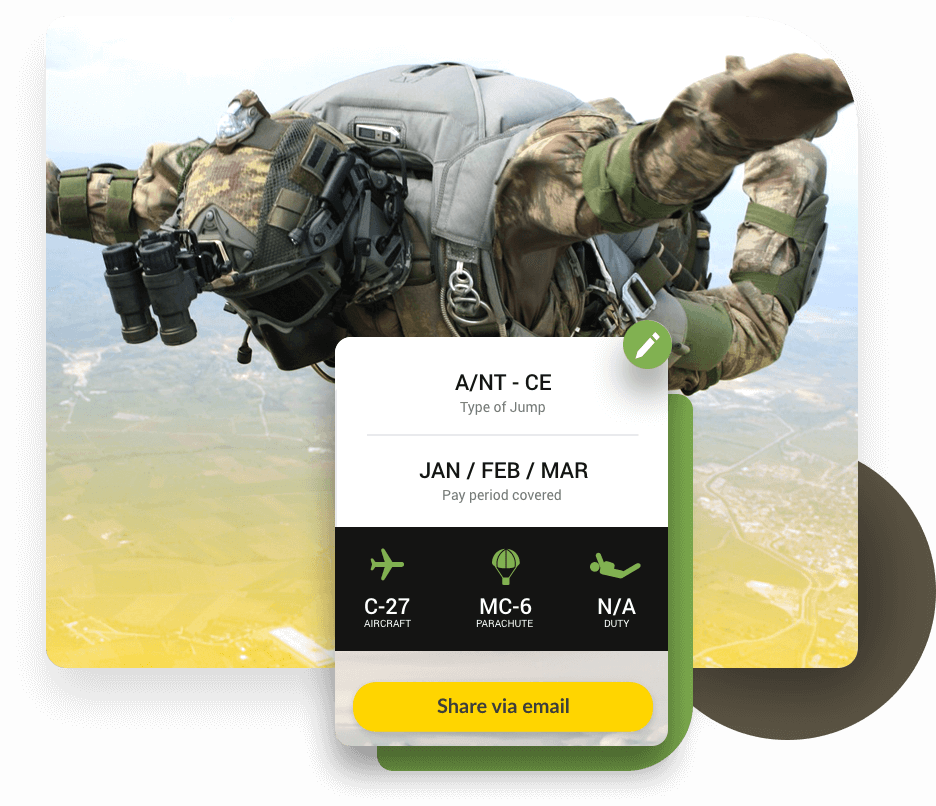 App Idea
The idea behind App Studio Inc's JumpLog application is to provide our loyal military paratroopers with a reliable mobile app that lets them keep a track of their high-altitude jumps by knowing the high-altitude release point, and assisting said paratroopers in collaborating their official high-altitude jump log records. effectively with jump.
Solution
App Studio Inc's JumpLog mobile application was designed with paratroopers in mind. Paratroopers take their trusty parachute and then jump out of a plane into the combat zone. In theory, the paratrooper is ready for combat as soon as they land on the ground. With these things in mind, a paratrooper during training will need an effective and reliable solution to keep a track of all their jumps when reporting back to their jumpmaster. JumpLog offers a digital solution to the training needs of paratroopers everywhere!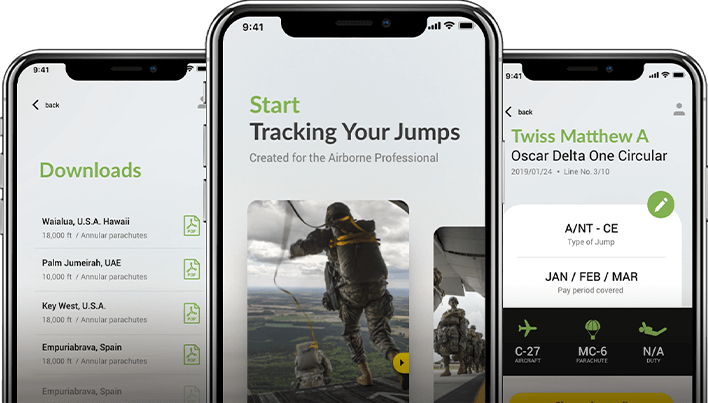 User Friendly
JumpLog is an app that comes with a lot of in-app features to make the experience for the end user efficient and functional.
Jump Log
JumpLog will let users create a new jump log from the app while also having access to their previous recorded jump history.
Jump History
The application will include a dedicated section to display the users their jump history. It will also let users download their jump history in the PDF format, which they can then send via email to their jumpmasters. JumpLog aims to serve paratroopers the same way they serve their nations.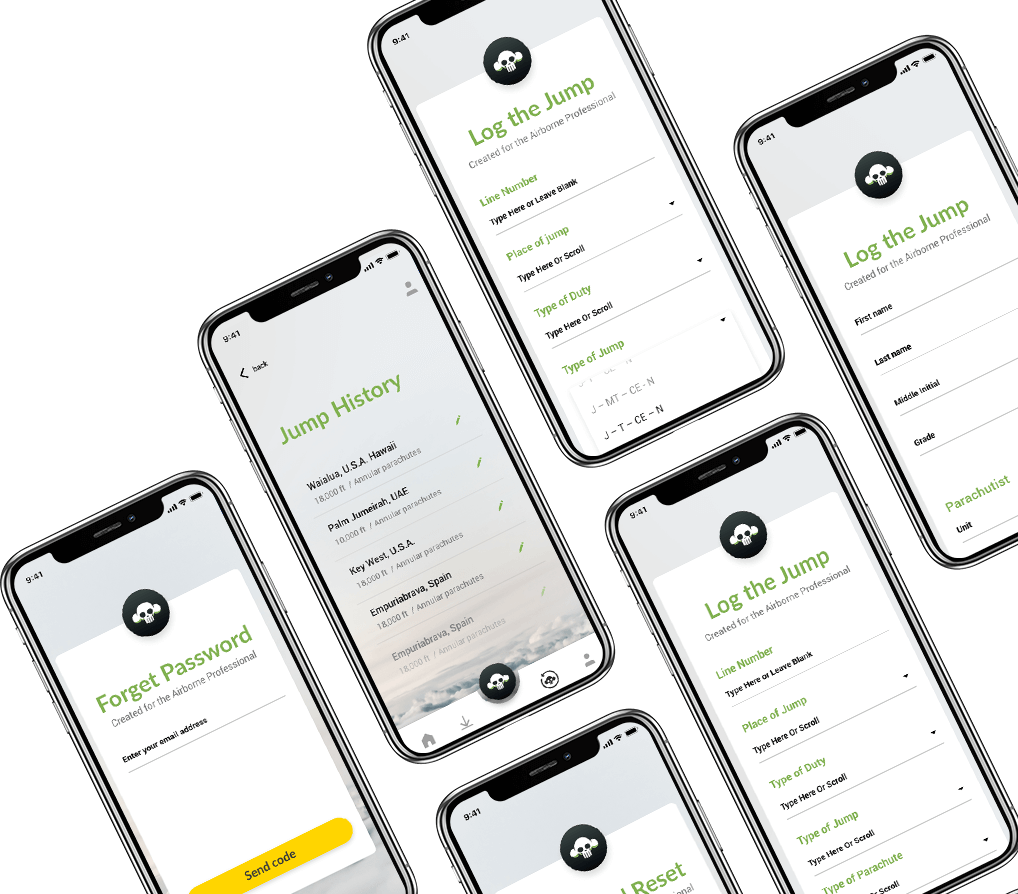 Result
JumpLog has been the go-to digital solution for paratroopers worldwide. With the convenience and ease-of-use of a mobile application, paratroopers all over the world are taking advantage of JumpLog's features to make their training easier to record and also modernizing the entire military experience by integrating it with a mobile application. We are proud to serve our loyal paratroopers!