Making News and Weather Apps More Effective and Accessible Than Ever Before
Given that a large portion of the world's population gets their news through the Internet (mainly via smartphones), news and weather apps have become industry standards.
Our mobile application developers are masters at producing more interesting and informative apps than broadcast news and weather. They will assist in developing an app equipped to face the present era's creative challenges!
We make news and weather app that is more than accessible.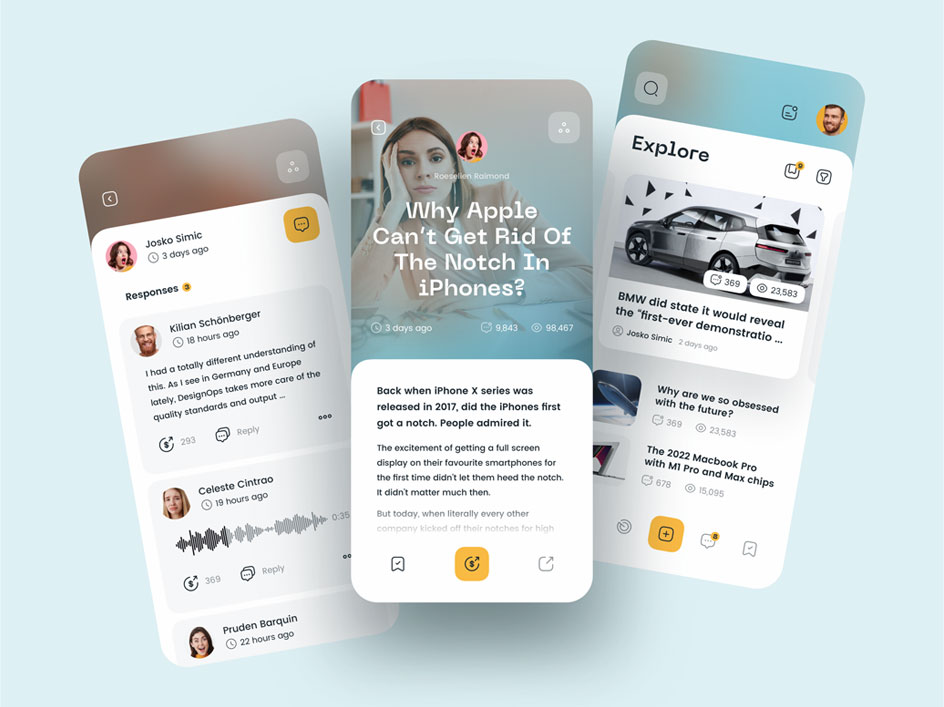 Application features that are completely supported by content creators and readers
Our app development team builds mobile applications with upgraded and integrated functionality.

Heavy
Personalization
The news and weather apps we provide include various personalization tools that allow your users to customize their feeds to receive content relevant to their location and preferences.

Social Media
Integration
Social media integration helps achieve several essential objectives, including improving brand reach and recognition. It also encourages website interaction and contributes to the growth of your followers on social media.

Reader Engagement
Techniques
An interaction may be as easy as delivering a welcoming push notice or offering useful information as users navigate the app. We customize and adjust the reading experience to the preferences of each user.

Offline
View
Our news and weather apps include the offline viewing option to make them more available to users if they enter a no-internet zone. It's critical to stay up to date with current events and weather!

Payment
Integration
We allow your applications to link a payment system with your store to handle consumer payments for your site, including all major platforms like PayPal, wise, and Cash App.

Localization
Localization is critical for any news or weather application! We translate news and weather updates into your reader's native language.

Social Media
Sharing
Your readers may now easily share news and weather updates with their social network followers thanks to our social media integration for news and weather applications.
We assist in developing interesting and feature-packed news and weather applications for both web and mobile to provide your users with more accessibility and convenience.
Request a Proporsal
We will assist you in developing the best income strategy
We recognize how important it is for businesses to have a robust monetization strategy for their news and weather applications in order to generate money.
Our monetization strategists will work with you to develop the optimum revenue model for your news and weather applications.
The subscription-based income model is the most prevalent. However, we provide alternative choices for companies to consider, such as in-app advertisements.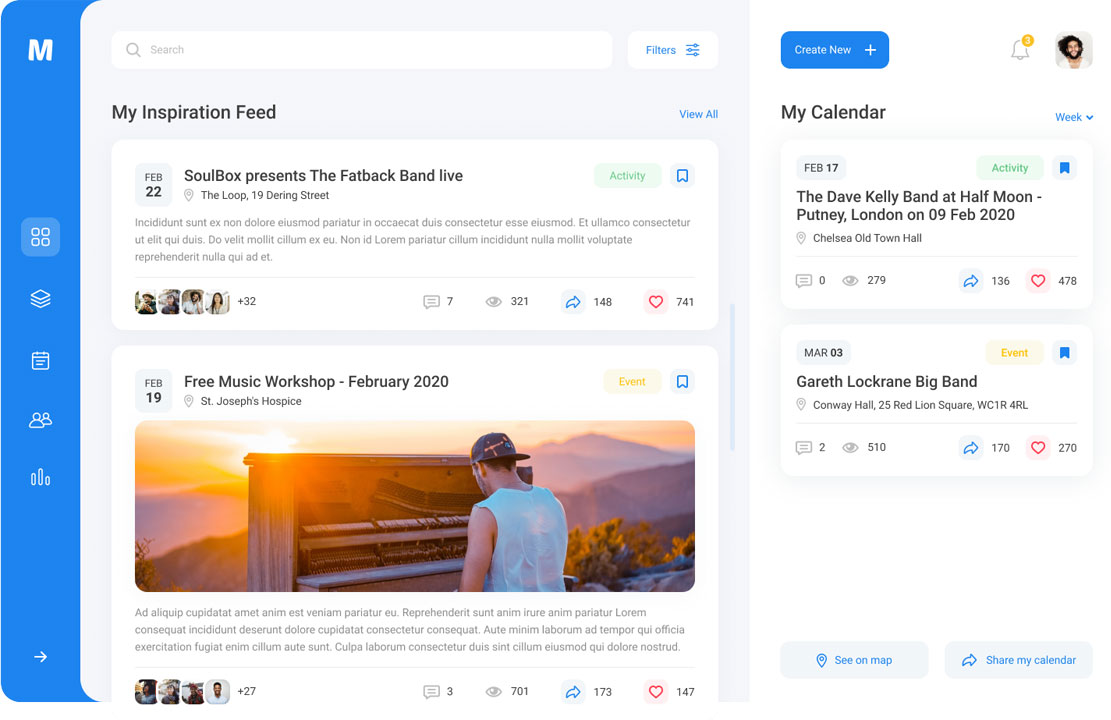 Portfolio of Recent Projects
Take a look at some of our most recent projects to understand our
news and weather app solutions.