Concept
A project has to have effective two-way communication to be successful. It is beneficial for debating fresh options as well as for later-stage improvisation. Additionally, exchanging emails and documents helps a lot in determining what the client's company needs are in the digital sphere.
Our team investigates all possibilities to make the mobile application stand out in the market. Before beginning a project, one of our guiding principles is to fully comprehend the client's requirements.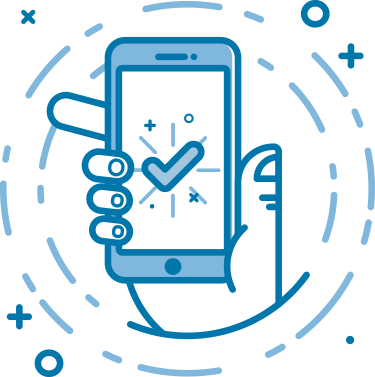 Analysis
Next, we conduct feasibility analyses and brainstorming sessions. We work with you to develop the optimal strategy for the project based on the needs and our analysis.
We consider all factors, including technical limitations, time pressures, and financial restraints, and then provide a "Project Plan" that benefits all parties.
Flat Price
When the scope of the work is fixed.
Time & Materials
When the project's duration and scope are both unknown.
The Project Plan Consists of:

Technology
Overview

Pricing Structure
& Cost

Features /
Requirements

Roadmap, Milestones
& Timeline
Develop

Stage 1
Analysis/Design Thinking
Wireframes

Stage 2
UI/UX Design
User Stories
Architecture
Test Cases

Stage 3
Front-end Development
Back-end Development
Testing & QA

Stage 4
Deployment
Monitoring
Tweaking
Deploy
When a rollout build is complete, we release it across all required platforms, including the web/cloud and mobile app stores.

We track performance both technically and in terms of user behaviour, and we regularly update progress reports.

We then plan the creation of next iterations and the gradual rollouts of new releases in accordance with the roadmap and business goals.