Bringing the World of Sports into
the Digital World
For the beautiful world of sports, we provide a number of features
as part of our mobile app solutions.

Sports Coaching & Training Apps
An app may assist coaches and trainers with a variety of tasks, including data storage, results analysis, and visualization of their findings.

On-Demand Sports Coach App
Athletes can look for a sports coach using an app that provides on-demand access to their training at any time.

Sports Streaming App Solutions
You may watch your favourite games live, on demand, and in HD thanks to the sports streaming applications, our mobile app developers will make for you!

IoT Apps
Through player development, player safety, and fan engagement, IoT is becoming a factor in sports. A game strategy may be modified, injuries can be predicted, and the experience can be made unique.

Sports Event Booking Apps
A sports event booking software makes getting tickets for your preferred sporting events easier than ever in your neighborhood or around the globe!

Sports Betting Apps
A solid sports betting app gives you all the information you need to make smart bets and win big!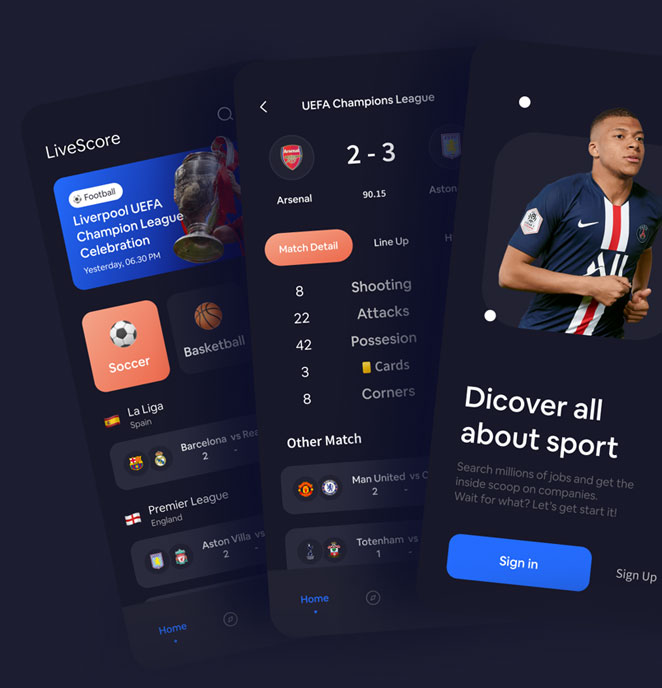 Our Sports-Related App Features are Available to
Simplify Yours.
Our sports app has features designed to meet the unique requirements of both sports fans and athletes. Listed below are a few of our features.

Real-Time Score Updates
With real-time score updates, you'll never miss a beat from your favourite game!

Augmented Reality
AR enables you to constantly and visually assess what's taking place on the playing field in real time!

Social Media Integration
You may share your favourite games and matches on social media thanks to social media integration!

Push Notifications
You are always informed via push notifications anytime a game changes or a new match update comes.

GPS
Searching for matches nearby is made simple with the GPS function.

Big Data
Big data in sports includes a great deal of information about athletes, coaches, athletics, and swimming.

Live Streaming
You may watch your favourite game from the comfort of your home with live streaming!

Communication Tools
Practical communication tools for you to interact with other sports fanatics viewing the same game.
To combine the worlds of sports, the internet, and eSports, we assist in developing exciting and engaging sports app solutions for both web and mobile.
Request a Proporsal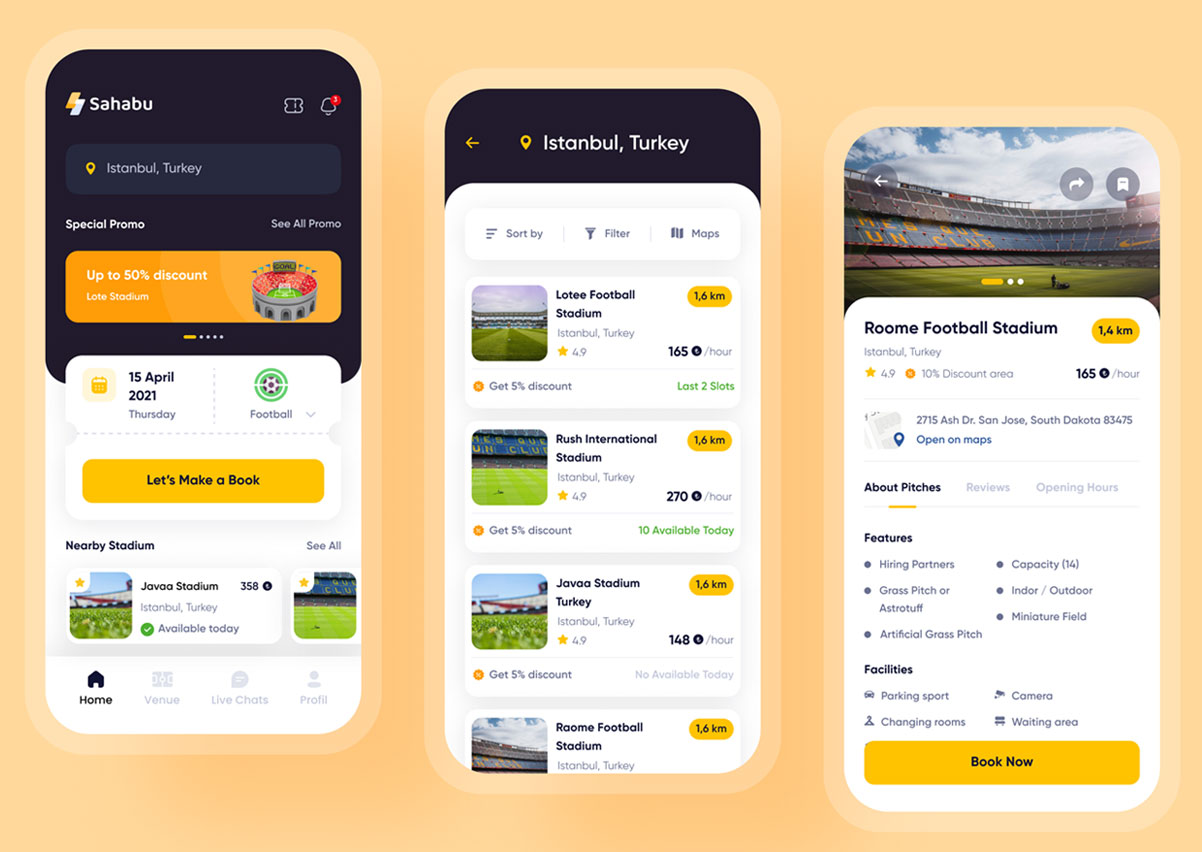 Digitalizing the Sports Industry
Modern technology and the sports sector can work together flawlessly to produce a sports experience like no other!

AI

Blockchain

iOT

AR/VR